mindful formulations
Providing inclusive clinical skincare products that use quality ingredients and deliver real results has always been our priority. For this reason our products are formulated without unnecessary, problematic or harmful ingredients, including the following:
Parabens
Phthalates
Hydroquinone
Mineral Oil
SLS/SLES
Triclosan
Triclocarban
NPEs (Nonylphenol Ethoxylates)
Mercury and mercury compounds
Butoxyethanol
Perfluorinated compounds
Nanoparticles
Oxybenzone
Fragrance*
Plastic microbeads
*Excluding Pumpkin Pore Detox Mask & Scrub
And always cruelty free!
sustainability promise
USRx® is also committed to increasing the sustainability of our packaging. In the near future, 100% of our packaging will contain post-consumer recycled plastic, sugarcane or recycled material.
RETURN TO PAGE
What is it?
Boasting over 1,000 positive reviews, our Even Tone Super Glow Serum is the secret sauce that targets dark spots, aging skin and sun damage to reveal your super glow!
This serum's claim to fame is an advanced strength blend of ingredients, including a potent dose of antioxidant L-Ascorbic Acid, aka Vitamin C, to boost brightness, fight the look of hyperpigmentation, swerve free radical damage and pull youthful-looking skin to the surface. And if you get a dark spot every time you have a pimple, then you definitely need a Vitamin C serum in your daily routine! Research shows that Vitamin C may help to inhibit the skin's melanin production, which means the skin is less likely to overproduce melanin in response to an injury such as a pimple.
This formula also includes Kojic Acid to exfoliate dead skin buildup, while Ferulic Acid and Niacinamide team up to tackle the look of aging skin, fine lines, wrinkles and dark spots!
After cleansing or toning, smooth 4-6 drops over the face and neck, avoiding the eye area. Allow to fully absorb into skin before applying additional products. Use twice daily.
0.5 fl oz
Glow Tip: If you notice the color of this serum varies from your previous bottle, don't worry. Formula color can vary and unless it's a dark brown, it will still have stellar performance.
Who Should Use
If you struggle with dark spots, dull skin, uneven skin tone, sun damage, large pores, fine lines or aging skin, this serum is for you!
How It Looks/Smells/Feels
This lightweight serum varies from light yellow to dark yellow/tan with a light citrus scent.
Money-Back Guarantee! Click here for details
How To Use
After cleansing or toning apply 4-6 drops 1-2 times daily. Smooth over face and neck, avoiding eye area. Allow to absorb before applying additional products. A use of daily sunblock of SPF 30 or higher is recommended with this product. Shake well before use.

Ingredients
Vitamin C
A potent antioxidant that brightens skin, neutralizes free radical damage and improves the look of aging skin.
Kojic Acid
Exfoliates dead skin cells and improves the appearance of hyperpigmentation.
Ferulic Acid
Improves the visible signs of aging skin, the appearance of fine lines and wrinkles and the look of dark spots.
Niacinamide
A form of Vitamin B3. Helps boost hydration and visibly improve fine lines and wrinkles, discoloration, texture and redness.
Full Ingredients List
Benefits
Powered with 10% L-Ascorbic Acid (Vitamin C) and 2% Kojic Acid for maximum results
Reduces appearance of dark spots and uneven skin tone
Firms and smooths the appearance of fine lines and wrinkles
Free of parabens, fragrance and sulfates. A vegan product. Not tested on animals.
FAQs
Do I need a Vitamin C serum in my regimen?
Yes! Vitamin C is a powerful antioxidant that everyone should have in their skincare regimen! It brightens the appearance of skin tone and improves the appearance of dark spots, fine lines and sun damage.
Do I use this serum in the morning or at night?
You can use our Even Tone Super Glow Serum in the morning and/or night, however, we recommend for best results to use it in the morning.
What is the difference between Even Tone Super Glow Serum and Super C Serum Brightening Serum?
Even Tone Super Glow Serum contains 10% L-Ascorbic Acid (Vitamin C) and is sold in a smaller size. Super C Brightening Serum is part of our Pro Strength™ collection and contains 20% L-Ascorbic Acid and is offered in a larger size. Both products are effective for improving the appearance of uneven skin tone.
Why is this serum a different color than my previous bottle?
Due to the high levels of antioxidants this formula can range in color from batch to batch. We chose not to hide these variations with artificial colors because the appearance of the serum has no impact on the effectiveness of the formula.
How long before I notice a difference in my skin?
Everyone's skin is different, so results can vary. It is typical to see results anywhere between 6-8 weeks; however, some people experience results faster.
Are your products tested on animals?
No. We take pride in being a cruelty-free company!
If I took your Skin Quiz and any of these products weren't suggested, does that mean that I shouldn't use them?
While our product recommendations are carefully selected for the needs of a specific type of skin to give the best results, many people will modify their routine with other products as needed. If you feel this product could be right for you, we encourage you to try it! Of course, if you have any questions, please contact us and we would be happy to provide expert advice.
I have questions about my skin, where can I get help?
Please contact us and we would be happy to provide expert advice!
Even Tone Super Glow Serum
10% Vitamin C powerhouse that improves dark spots
$24.00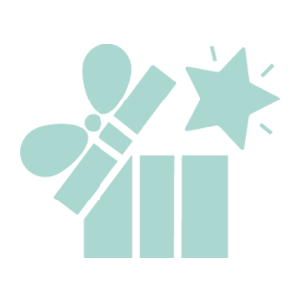 Buy this and earn
24
points.
Click here to join
WHY YOU NEED IT
This serum is a brightening and antioxidant powerhouse that improves the appearance of dark spots, sun damage and the signs of aging.
---
---