11 Ways To Deal With Dark Circles And Under-Eye Bags
1.

First, know what actually causes dark circles. They can be hereditary, or a result of blood vessels lying under your skin.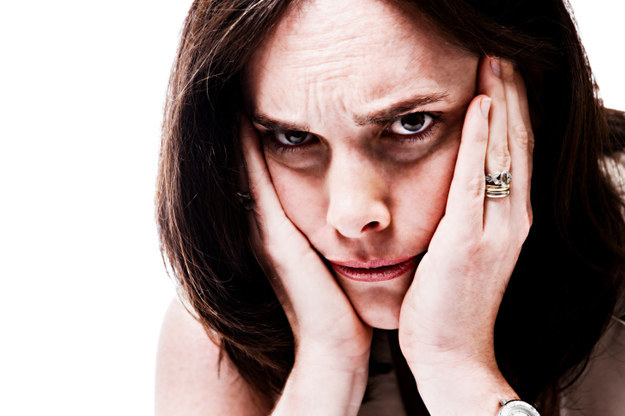 Don Bayley / Via Getty Images
Darker pigmentation around the eye area can be hereditary, or the result of blood vessels under the eye that are swollen or not draining properly. "The thin skin of the eyelid is translucent in many individuals and therefore it easily reveals the underlying vessels below," Dr. Dendy Engelman, a dermatologist, tells BuzzFeed Life. Dark circles can be made worse by lack of sleep, consuming an excess amount of sodium, and the presence of allergens around the eyes.
2.

Then understand what causes bags under the eyes.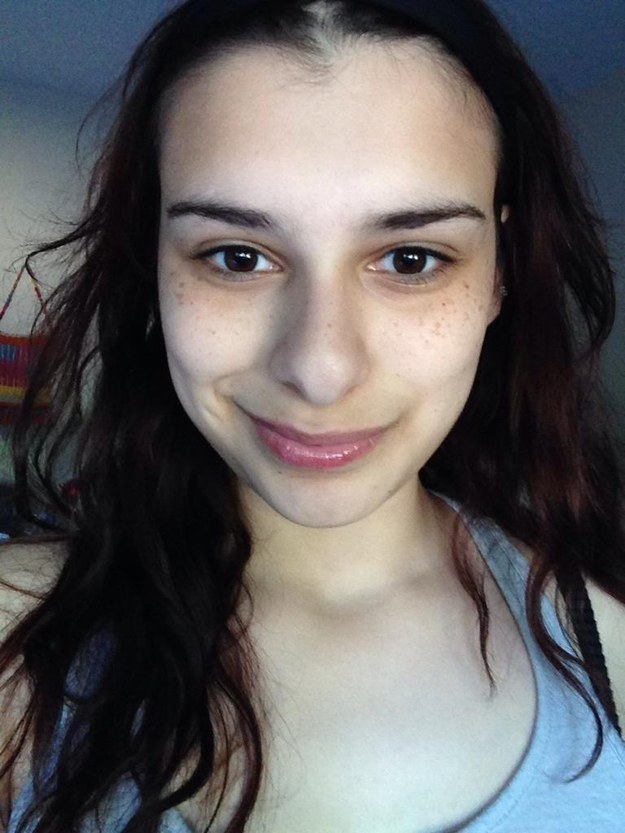 Bags under the eyes are actually a herniation, or an abnormal protrusion, of the fat pads surrounding the eye. When these fat pads swell or move beyond where they're supposed to be positioned, they cause the skin to bulge, which gives the appearance of "bags." It's also important to note that you can have dark circles and bags under your eyes at the same time.
Now let's go over how to deal with dark circles and under-eye bags.
3.

Start wearing sunscreen around your eye area now.

It is so important to wear a daily SPF product! Not only does it protect you from sun damage and cancer causing UVB/UVA rays, it helps to prevent under eye dark circles from getting worse. The Urban Skin Rx Dermshield All Day SPF 30 is a great option for oily to combination skin types however, even if it is not our product, please just wear some type of SPF. We beg you!

 
4.

Freeze tea bags or a wet spoon and let them sit over your eyes.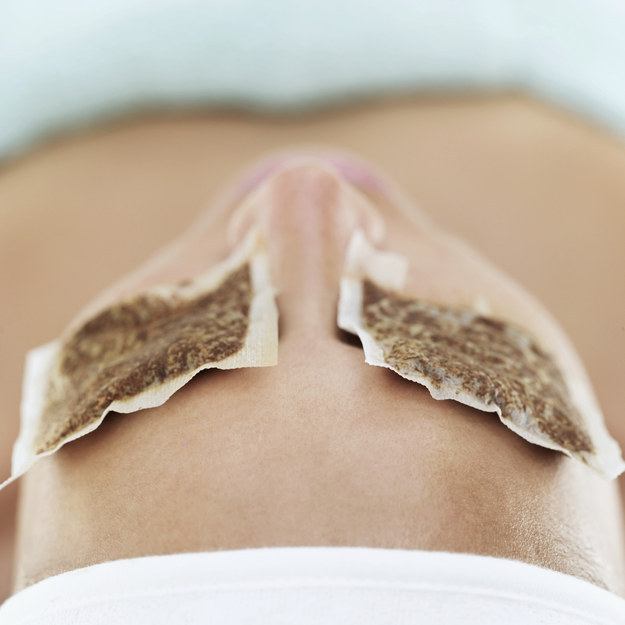 Stockbyte / Via Getty Images
"As antiquated as it sounds, there really is truth in using a frozen tea bag or spoon to help minimize the appearance of dark circles. The reason these techniques are helpful is because they induce vasoconstriction, which makes the vessels underlying the skin smaller and, therefore, the circles look lighter," Engelman tells BuzzFeed Life.
5.

For severe bags under your eyes, head to your dermatologist or medical spa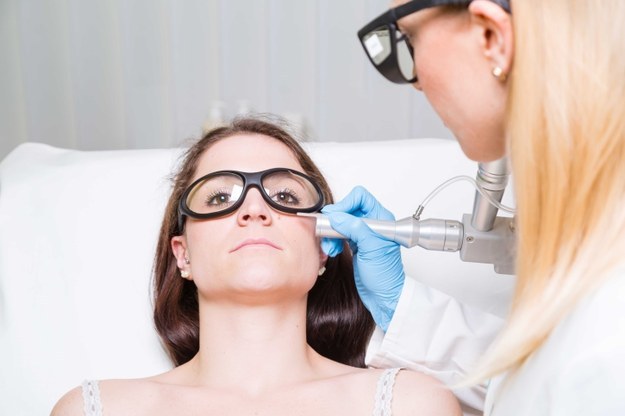 Mkrberlin / Via Getty Images
"As a dermatologist, I can offer the ultimate fix, which is to place a little bit of filler under the eyes in order to make the appearance of under-eye bags disappear. I also have lasers that can help tighten the skin and build underlying collagen so that dark circles and under-eye bags are banished.
"For at-home techniques, it is a bit more difficult to cover the under-eye bag bulge. Using light-diffusing concealers in this area can help minimize their appearance," Engelman says.
6.

Up your water intake, reduce your alcohol intake.

"Some individuals are extremely sensitive to alcohol and the histamine release [or inflamation] that it can cause," says Engelman. Alcohol can widen the blood vessels, which causes dark circles to look more prominent.

To cut down on the dehydration from alcohol, grab a reusable water bottle to keep it with you all day.

Swell

bottles, pictured above, keep liquids cold for 24 hours. And because of their exterior material, the bottle won't get wet on the outside (which can ruin all of the other things you're carrying in your purse).
7.

Keep your eye gel in the fridge.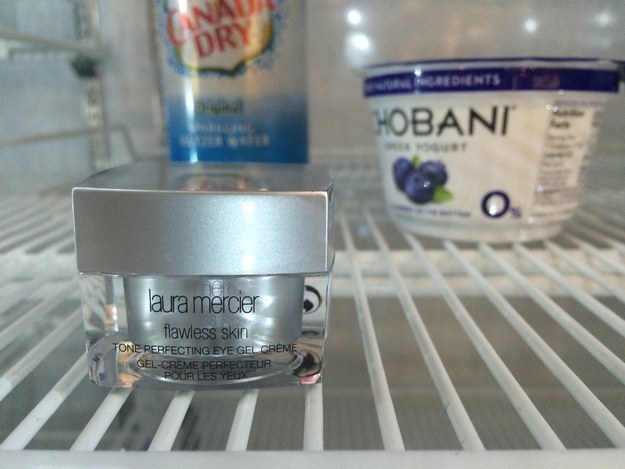 Augusta Falletta / Via BuzzFeed
"I keep eye gel in the refrigerator, so it cools the delicate eye area and makes the underlying blood vessels smaller," Engelman says.
8.

Actively work on sleeping more and sleeping deeply.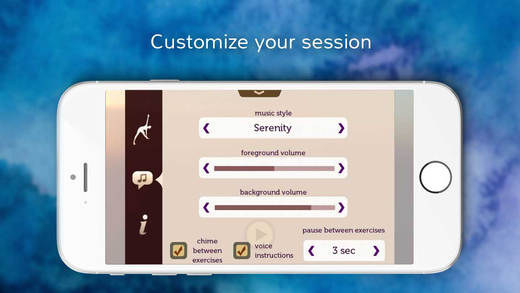 A lack of sleep can really darken the skin under your eyes. Try using an app to help you sleep better, like Yoga For Insomnia, which guides you through specific Hatha yoga poses to combat insomnia, or Sleep Cycle Alarm Clock, which wakes you up in the morning during your lightest sleeping phase.
9.

Go to bed wearing a soothing, cooling sleep mask.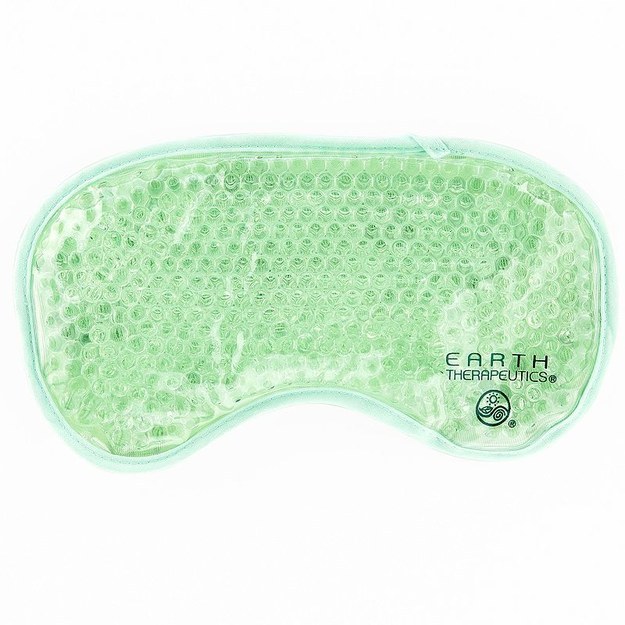 Keep the mask in the freezer during the day and slip it on right before bed. The cooling sensation will help to de-puff your eye area. 
10. Use the Urban Skin Rx VitalEyez + C Serum 
VitalEyez +C Serum uses the healing properties of Arnica to repair the delicate eye area. Powered with Vitamin C, it brightens dark circles and under-eye pigment. By adding in hyaluronic acid and peptides, it firms and hydrates the aging eye. So this eye product is perfect for both dark circles and under eye puffiness!
11. And for when you just have to deal: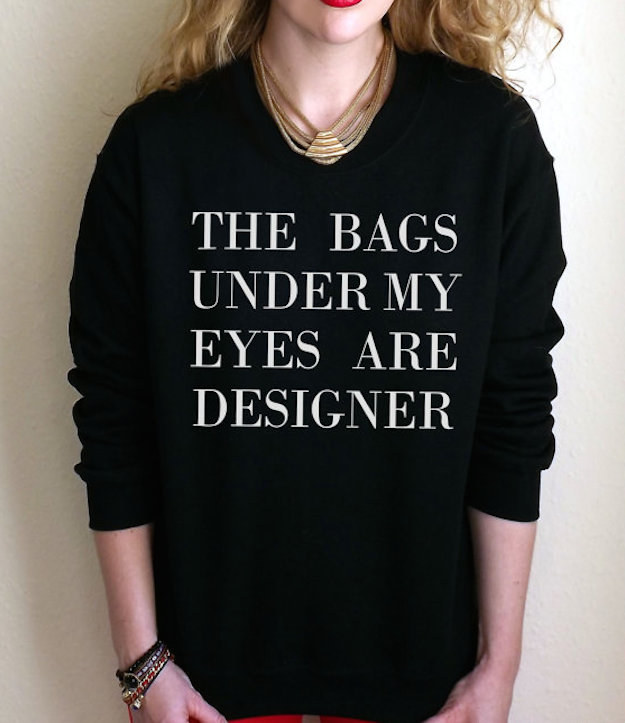 Looking for more skin care advice?  Take our skin quiz to find the best skin care products for you skin concerns.
You may also be interested in: Why You Need an Ice Roller in Your Life
You may also be interested in: Do I really need to use an eye cream?
---