mindful formulations
Providing inclusive clinical skincare products that use quality ingredients and deliver real results has always been our priority. For this reason our products are formulated without unnecessary, problematic or harmful ingredients, including the following:
Parabens
Phthalates
Hydroquinone
Mineral Oil
SLS/SLES
Triclosan
Triclocarban
NPEs (Nonylphenol Ethoxylates)
Mercury and mercury compounds
Butoxyethanol
Perfluorinated compounds
Nanoparticles
Oxybenzone
Fragrance*
Plastic microbeads
*Excluding Pumpkin Pore Detox Mask & Scrub
And always cruelty free!
sustainability promise
USRx® is also committed to increasing the sustainability of our packaging. In the near future, 100% of our packaging will contain post-consumer recycled plastic, sugarcane or recycled material.
RETURN TO PAGE
What is it?
Life is bumpy. With our Razor Bump + Dark Spot Treatment, your face doesn't have to be. Introducing your secret weapon equipped with clinical-grade ingredients to fight razor bumps, blemishes and post-breakout dark marks that appear after shaving.
This advanced-strength treatment is poppin' because it features our HAIR BUMP RELIEF VITA-B3 COMPLEX™, a proprietary blend of Niacinamide (Vitamin B3), Aloe and other essential ingredients that soothe razor irritation and improve the look of scarring caused by ingrown hairs.
Also includes extra-strength 6% Lactic Acid and 5% Glycolic Acid to exfoliate dead skin build-up - that's bro code for controlling ingrown hairs and revealing clearer, smoother looking skin.
Get your bumps under control. After cleansing or shaving, apply 1-2 pumps to the face and neck, avoiding the eye area. Use once daily. For sensitive skin, you may want to apply the day after you shave.
PRO BRO TIP: When we say you should be applying sunscreen every day no matter what, we mean it! Why? Simple! Sun makes dark marks darker, ages your skin, enlarges pores and can cause skin cancer. Whether you're inside or outside in the direct sun, you should wear sunscreen for all-day protection.
Who Should Use
If you struggle with razor bumps followed by pesky dark spots after shaving, this daily treatment is here to save the day no matter your skin type.
How It Looks/Smells/Feels
This opaque, gel-like treatment serum is fast-absorbing and smells of refreshing peppermint.
Money-Back Guarantee! Click here for details
How To Use
After cleansing or shaving, apply 1-2 pumps to the face and neck area while avoiding the eye area. Use once daily. For sensitive skin, you may want to apply the day after you shave. If bothersome dryness or peeling occurs, reduce application to every other day.
Warning Details
SUNBURN ALERT: This product contains an Alpha Hydroxy Acid (AHA) that may increase your skin's sensitivity to the sun and particularly the possibility of sunburn. Use a sunscreen, wear protective clothing, and limit sun exposure while using this product and for a week afterwards.
Ingredients
Lactic Acid
A gentle exfoliating AHA that improves the appearance of fine lines and uneven skin tone. Also boosts skin's moisture levels.
Glycolic Acid
An exfoliating AHA that removes dull surface cells to improve the appearance of blemishes and aging skin.
Niacinamide
A form of Vitamin B3. Helps boost hydration and visibly improve fine lines and wrinkles, discoloration, texture and redness.
Full Ingredients List
Benefits
Formulated to reduce the appearance of razor bumps and dark spots
Exfoliates dead skin cells, clarifies clogged pores and improves uneven skin tone
Great for sensitive skin types
A vegan product. Free of parabens, sulfates, fragrance and gluten. Not tested on animals.
FAQs
Can I use retinol-based products while using this product?
Yes, however, we recommend that you do not use retinol products on the same day as using this product and, if your skin stings, is burning or is overly dry, you should discontinue using retinol-based products.
Can I use this if I have sensitive skin?
This product is ideal for all skin types, including sensitive skin types! However, if you have sensitive skin we recommend that you start with an application only a few times a week.
Should I use the full line of products from the Urban Skin Rx® Men's Collection?
In order to achieve skin that is truly clear, smooth and bump-free, we recommend using our full line of clinical solutions for ingrown hairs and dark spots to create a complete 4-step regimen.
I'm a woman and I have ingrown hairs. Can I use this product?
Absolutely! Women get bothersome ingrown hairs due to shaving just as much as dudes do. If you're tired of the shaving-breakout-ingrown hair cycle, this product can work for you, too. This can be used on the bikini and underarm area as well!
I experienced a stinging sensation after I applied this treatment. Is this normal?
Due to the high level of Alpha Hydroxy Acids (6% Lactic Acid and 5% Glycolic Acid), you may experience a stinging sensation after applying this product. However, it should subside within 20-30 seconds. If your skin stings longer than this, we recommend rinsing it off. For the next application, we recommend that you mix this product with our Even Tone Soothing Moisturizer to dilute the strength.
Are your products tested on animals?
No. We take pride in being a cruelty-free company!
If I took your Skin Quiz and this product wasn't suggested, does that mean that I shouldn't use this product?
While our product recommendations are carefully selected for the needs of a specific type of skin to give the best results, many people will modify their routine with other products as needed. If you feel this product could be right for you, we encourage you to try it! Of course, if you have any questions, please contact us and we would be happy to provide expert advice.
I have questions about my skin, where can I get help?
Please contact us and we would be happy to provide expert advice!
Razor Bump + Dark Spot Treatment
Reduces the look of razor bumps and targets discolorations
$15.00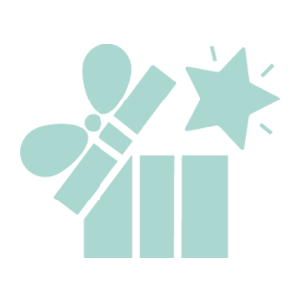 Buy this and earn
15
points.
Click here to join
WHY YOU NEED IT
Take control of your bumps! Our advanced-strength NEW Razor Bump + Dark Spot Treatment is your go-to treatment after shaving. Helps reduce the look of razor bumps and targets discolorations from ingrown hairs and shaving, leaving you with a more even complexion. If you thought you were smooth before, get ready to think again.
---
---