mindful formulations
Providing inclusive clinical skincare products that use quality ingredients and deliver real results has always been our priority. For this reason our products are formulated without unnecessary, problematic or harmful ingredients, including the following:
Parabens
Phthalates
Hydroquinone
Mineral Oil
SLS/SLES
Triclosan
Triclocarban
NPEs (Nonylphenol Ethoxylates)
Mercury and mercury compounds
Butoxyethanol
Perfluorinated compounds
Nanoparticles
Oxybenzone
Fragrance*
Plastic microbeads
*Excluding Pumpkin Pore Detox Mask & Scrub
And always cruelty free!
sustainability promise
USRx® is also committed to increasing the sustainability of our packaging. In the near future, 100% of our packaging will contain post-consumer recycled plastic, sugarcane or recycled material.
RETURN TO PAGE
What is it?
When fading the look of stubborn hyperpigmentation or discoloration caused by melasma seems impossible, it's time to rethink your routine. Enter NEW HyperCorrect™ Intense Fading Cream, your Step 0 to get to those dark spots first.

Free of hydroquinone, this innovative wash-off treatment is applied to dry, uncleansed skin (aka Step 0). It contains a powerful blend of 5% Cysteamine, a cutting-edge ingredient that has shown significant efficacy in improving the appearance of stubborn hyperpigmentation, plus 1% Niacinamide and Vitamin E to target dark spots and minimize the visible signs of premature aging. With daily use, your skin will feel smoother and your complexion will look more even-toned. Plus it's one of only a few Cysteamine creams on the market, HyperCorrect™ is not only affordable, but now accessible outside of a dermatologist's office.
Aesthetician Tip! Try using HyperCorrect™ in the evening before you cleanse your face. We call it "fighting dirty" (applying over the day's dirt, grime and makeup is just fine). To avoid irritation, we recommend using Cysteamine by itself for the first one to two weeks and not while using products with Benzoyl Peroxide, high levels of AHAs/BHAs or Retinol/Vitamin A. If no irritation occurs, you can introduce these ingredients back into your regimen along with Cysteamine, however at opposite times of the day. For example, if HyperCorrect™ is used at night, then use your other active treatment serums in the morning.
Who Should Use
If you struggle with stubborn hyperpigmentation, melasma, post-acne scars, uneven skin tone or rough texture, this is for you!
How It Looks/Smells/Feels
This white/off white cream is lightweight with a strong sulfur-like odor.
Testing Results*
After 1 use:
87% agree skin feels smoother
After 8 weeks:
88% agree complexion appears more even-toned
86% agree the look and feel of rough texture is improved
After 10 weeks:
90% agree improves the appearance of uneven skin tone
87% agree fades the appearance of dark spots
Money-Back Guarantee! Click here for details
How To Use
Use once a day before cleansing. Apply a thin layer to dry skin and leave on for 15 to 20 minutes. It is normal to experience a mild tingling or warming sensation. Thoroughly rinse off using the appropriate cleanser for your skin type. Follow with a moisturizer. If used in the morning, also follow with a broad spectrum sunscreen with SPF 30 or higher.
Note: While you can use HyperCorrect™ in the morning or evening, for best results when used together we recommend using Day & Night Treatment in the morning and HyperCorrect™ in the evening.
Warning Details
Eye sensitivity can occur; avoid directly applying to the eye area.

Ingredients
Cysteamine
An antioxidant that has shown significant efficacy in improving the appearance of stubborn hyperpigmentation, including discoloration caused by melasma.
Niacinamide
A form of Vitamin B3. Helps boost hydration and visibly improve fine lines and wrinkles, discoloration, texture and redness.
Vitamin E
Promotes moisture retention and smooths dehydrated skin.
Full Ingredients List
Benefits
Improves the appearance of hyperpigmentation, including dark spots, melasma, acne scars, age spots and sun damage
Smooths and softens the feel of rough texture
Delivers antioxidant protection against environmental stressors
Brightens and evens skin tone
FAQs
Do I have to apply this before I cleanse my skin?
Yes. Apply this treatment to your skin before cleansing or washing off your makeup. Alternatively, you can wait one hour after cleansing and apply to dry skin. Always rinse off with your favorite gentle cleanser and follow with a moisturizer, and if used in the daytime, apply an SPF 30 or higher.
Why is it recommended to apply this to my face before cleansing or washing off my makeup?
Applying this formula with Cysteamine to freshly cleansed skin or damp/wet skin can increase skin sensitivity.
Is this product suited for sensitive skin?
For sensitive skin, we recommend mixing Hypercorrect™ with a moisturizer before application to dilute the strength, and leave on skin for 5 minutes, gradually increasing to 15 minutes as tolerated. If no irritation occurs after a few weeks, we recommend applying without mixing with moisturizer.
Can I use HyperCorrect™ on the body?
Yes. This product can be used on the body and left on for up to one hour. However, for use on sensitive areas such as lips, underarms and bikini lines, we recommend mixing HyperCorrect™ 50/50 with a moisturizer and leaving it on for only 5 minutes for your first 3 uses and then increasing to 15 minutes if tolerated.
Can I leave this treatment on my skin for more than 20 minutes?
We strongly recommend that you follow usage instructions and only leave on the skin for up to 20 minutes. It is normal to experience a mild tingling or warming sensation during this time.
Why does this product have such a strong odor?
HyperCorrect™ contains Cysteamine, an antioxidant that naturally has a strong odor most comparable to Sulfur. We have chosen not to mask this odor with artificial fragrance. The smell of this product does not affect the results.
Are your products tested on animals?
No. We take pride in being a cruelty-free company!
If I took your Skin Quiz and this product wasn't suggested, does that mean that I shouldn't use it?
While our product recommendations are carefully selected for the needs of a specific type of skin to give the best results, many people will modify their routine with other products as needed. If you feel this product could be right for you, we encourage you to try it! Of course, if you have any questions, please contact us and we would be happy to provide expert advice.
I have questions about my skin, where can I get help?
Schedule a free one-on-one virtual consultation with our in-house team of licensed aestheticians. Or contact us and we would be happy to provide expert advice!
HyperCorrect™ Intense Fading Cream
Pre-cleanse treatment powered with 5% Cysteamine
$48.00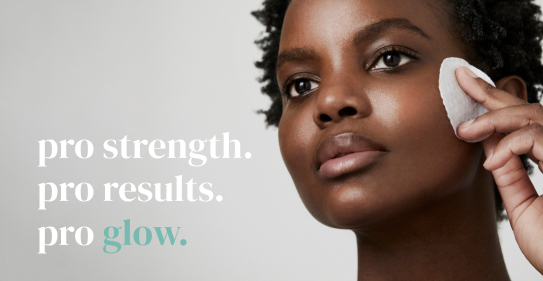 Pro Strength.
Pro Results.
Pro

Glow

.
Pro Strength Collection™
This luxury collection of professional strength formulas for hyperpigmentation and resurfacing was initially developed in 2010 by Rachel Roff, our founder and aesthetician, for use on clients at her medical spa. As her reputation grew, people from all over the country reached out wanting access to these famed formulas for discoloration and texture concerns. Now this professionally-developed line is available to all glowgetters™ with diverse skin tones through our website and select retailers.
LEARN MORE
Why Pro Strength™?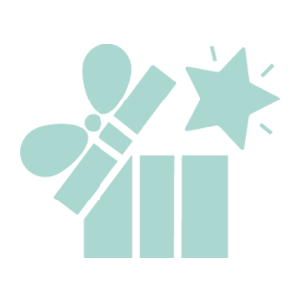 Buy this and earn
48
points.
Click here to join
WHY YOU NEED IT
Zero in on hyperpigmentation…when it least expects it: before you cleanse. We call it Step 0. HyperCorrect™ Intense Fading Cream is an award-winning pre-cleanse treatment powered with 5% Cysteamine to fade the look of stubborn hyperpigmentation, including discoloration caused by melasma.
---
---