mindful formulations
Providing inclusive clinical skincare products that use quality ingredients and deliver real results has always been our priority. For this reason our products are formulated without unnecessary, problematic or harmful ingredients, including the following:
Parabens
Phthalates
Hydroquinone
Mineral Oil
SLS/SLES
Triclosan
Triclocarban
NPEs (Nonylphenol Ethoxylates)
Mercury and mercury compounds
Butoxyethanol
Perfluorinated compounds
Nanoparticles
Oxybenzone
Fragrance*
Plastic microbeads
*Excluding Pumpkin Pore Detox Mask & Scrub
And always cruelty free!
sustainability promise
USRx® is also committed to increasing the sustainability of our packaging. In the near future, 100% of our packaging will contain post-consumer recycled plastic, sugarcane or recycled material.
RETURN TO PAGE
What is it?
Lather up and brighten up! If you're a fan of our #1 selling Even Tone Cleansing Bar in a jar, or if you tried it and felt it was a bit strong for your skin, you are going to absolutely love our Even Tone Gentle Gel Cleanser! This new game-changer offers the same even tone power, but in a gentle foaming gel that's great for normal to sensitive skin types. Also amazing for makeup removal!
This brightening formula is non-drying and pH-balanced to provide a lush lather that deep cleans pores and reveals a more even-looking complexion. Powered by 4% Niacinamide and Azelaic Acid to improve the look of hyperpigmentation, Kojic Acid to exfoliate dead skin cells, and soothing antioxidant Black Tea to fight the signs of aging, this cleanser is your daily fix to keep your skin looking refreshed and healthy!
Make your friends "gel-ous" of your glow! Moisten skin with warm water. Apply a dime-size amount of the gel cleanser in your hands. Add a little water and work it into a rich lather. Massage it on your face in circular motions for 30 to 60 seconds. Rinse thoroughly with warm water and gently pat your skin dry. If you are removing makeup, you can repeat these steps for a more thorough cleanse. Use 1-2 times a day. Be sure to follow with your favorite toner, serums, moisturizer and sunscreen.
Glow Tip: Double down on dark spots by pairing with our Even Tone Barrier Repair Ceramide Cream.
Who Should Use
If you struggle with uneven skin tone, dullness and the occasional breakout and are looking for a deep clean that also improves the appearance of skin tone and blemishes, you need this cleanser, stat!
How It Looks/Smells/Feels
This nearly clear, light yellow gel provides intense lather and has a subtle licorice scent.
Money-Back Guarantee! Click here for details
How To Use
Apply a dime-size amount to fingertips and massage gently into moist skin for 30-60 seconds. Can leave lather on skin for up to 2 minutes. Rinse thoroughly with warm water and pat skin dry. Can be used in the morning or at night. Apply a sunscreen during the daytime when using this product. Eye sensitivity can occur; avoid directly cleansing the eye area.

Ingredients
Niacinamide
A form of Vitamin B3. Helps boost hydration and visibly improve fine lines and wrinkles, discoloration, texture and redness.
Azelaic Acid
Fades the look of dark marks and improves the appearance of irritated skin.
Kojic Acid
Exfoliates dead skin cells and improves the appearance of hyperpigmentation.
Black Tea
A plant extract that soothes the skin and is packed with antioxidants that help fight the visible signs of aging.
Full Ingredients List
Benefits
Deep cleans pores, brightens and improves uneven skin tone
Targets dark spots to promote a brighter, healthier, more even-looking complexion
Contains ClearTone Advanced Technology®, a proprietary blend of 5 ingredients that work synergistically to reveal a healthier and more even-looking complexion
Won't dry out skin
FAQs
What is the difference between Even Tone Gentle Gel Cleanser and the Even Tone Cleansing Bar?
The main difference is in the product form. Even Tone Gentle Gel Cleanser is a liquid foaming formula that is great for all skin types, including sensitive skin. Even Tone Cleansing Bar is our much-loved "bar in a jar" which uses an exfoliating sponge for application. Sensitive skin types may find the bar a bit too strong. Both feature our ClearTone Advanced Technology® for the same even tone power.
Can this replace my makeup remover?
Yes, the gentle gel formula is great for makeup removal.
Can I use this with products outside the Even Tone family?
Yes, like all of our product formulations, you can mix and match across families for a customized skincare regimen that meets your unique needs.
Is this good for sensitive skin?
Yes, Even Tone Gentle Gel Cleanser is formulated for all skin types and is ideal for sensitive skin. If you have very sensitive skin, we recommend doing a patch test: apply the cleanser to a small area of the skin such as the side of the neck, massage in and rinse. Wait 15 minutes to see if the skin reacts. If there is no redness or irritation, continue with use.
Does this help with breakouts?
Because this formula deep cleans pores and exfoliates dead skin cells, Even Tone Gentle Gel Cleanser can help with breakouts. But if you struggle with breakouts, we recommend trying our Clear Skin Cleansing Bar or LacticGlow Micropolish Resurface & Brighten Cleanser.
Are your products tested on animals?
No. We take pride in being a cruelty-free company!
If I took your Skin Quiz and this product wasn't suggested, does that mean that I shouldn't use it?
While our product recommendations are carefully selected for the needs of a specific type of skin to give the best results, many people will modify their routine with other products as needed. If you feel this product could be right for you, we encourage you to try it! Of course, if you have any questions, please contact us and we would be happy to provide expert advice.
I have questions about my skin, where can I get help?
Please contact us and we would be happy to provide expert advice!
Even Tone Gentle Gel Cleanser
Gently cleans pores, removes makeup & brightens complexion
$16.00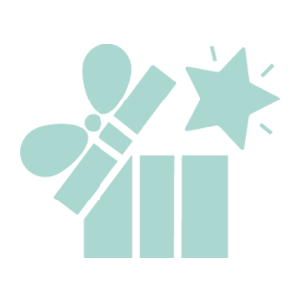 Buy this and earn
16
points.
Click here to join
WHY YOU NEED IT
This gentle gel formula with 4% Niacinamide deep cleans pores, removes makeup and brightens your complexion. Great for even sensitive skin types!
---
---