mindful formulations
Providing inclusive clinical skincare products that use quality ingredients and deliver real results has always been our priority. For this reason our products are formulated without unnecessary, problematic or harmful ingredients, including the following:
Parabens
Phthalates
Hydroquinone
Mineral Oil
SLS/SLES
Triclosan
Triclocarban
NPEs (Nonylphenol Ethoxylates)
Mercury and mercury compounds
Butoxyethanol
Perfluorinated compounds
Nanoparticles
Oxybenzone
Fragrance*
Plastic microbeads
*Excluding Pumpkin Pore Detox Mask & Scrub
And always cruelty free!
sustainability promise
USRx® is also committed to increasing the sustainability of our packaging. In the near future, 100% of our packaging will contain post-consumer recycled plastic, sugarcane or recycled material.
RETURN TO PAGE
What is it?
Combination skin can be tricky. It can be a little oily, a lot dry, and also rough in texture with the occasional breakout. Basically, a bunch of skin issues all at the same time! But not to worry. We've taken the guesswork out of choosing the perfect cleanser to meet your skin's needs with our Combination Skin Cleansing Bar. It's specially formulated with a blend of dry skin rescuers, Resorcinol and Coconut Oil, to hydrate and restore skin's moisture levels and improve the look of rough texture and dry, combination and aging skin. When your skin is properly moisturized, the look of fine lines and wrinkles is reduced! Plus our ClearTone Advanced Technology® goes to work to improve the look of dark marks and uneven skin tone. And maybe best of all, it's a 3-in-1 treatment that works as a daily cleanser, mask and exfoliator bringing multitasking to a new level.
Say hello to your glow!
To transform this bar in a jar into a lightweight airy lather, moisten the enclosed sponge and rub it around the bar to get it nice and foamy. Gently massage the pad on your face in circular motions, avoiding the eye area. Breathe in the light fennel scent. Need a quick mask treatment? Leave on for up to 3 minutes, rinse and you're ready for your serums and moisturizers.
What is ClearTone Advanced Technology? Learn more here.
Glow Tip: Keep the age-defying glow going by following with Radiant and Bright Glowing Moisturizer.
Who Should Use
If you have dry, aging or combination skin and want to improve the look of texture, dark marks, fine lines and wrinkles, this is your bar in a jar! If you have normal skin, we recommend the Even Tone Cleansing Bar and for oily skin, try the Clear Skin Cleansing Bar.
How It Looks/Smells/Feels
This solid brown-colored cleansing bar provides a creamy lather and has a light fennel scent.
*Please note that any color changes in the bottom of the cleansing bar that may appear are normal due to exposure to light, water and air
Money-Back Guarantee! Click here for details
How To Use
Moisten enclosed sponge with warm water and rub across cleansing bar to create a creamy lather. Gently massage onto face using small circular motions, allowing the lather to remain on the face for 1-2 minutes. Rinse thoroughly with warm water and gently pat skin dry. Rinse sponge and wring out excess water. Do not put back inside the jar. Allow the sponge to fully dry on top of the lid or on a clean surface. Eye sensitivity can occur; avoid directly cleansing the eye area.
Can be used to cleanse the skin both morning and night. Can also be used as a mask and left on for up to 3 minutes before rinsing off.

Ingredients
Salicylic Acid
Exfoliates and removes excess oil to reveal fresh, healthier-looking skin.
Coconut Oil
A plant kernel oil rich in fatty acids that moisturizes and improves the look of irritated skin.
Hibiscus Flower Extract
Rich in antioxidants and vitamins, helps firm and smooth the look of aging skin.
Licorice Root Extract
Brightens, promotes even skin tone and has skin-soothing properties.
Full Ingredients List
Benefits
3-in-1 daily treatment for cleansing, smoothing and hydrating
Can be used daily as a cleanser, mask and exfoliator
Offers a unique blend of Resorcinol and Coconut Oil to restore skin's moisture levels
Exfoliates dull and blemish-prone skin, revealing a more youthful glow
Improves the appearance of dull skin, dark marks and fine lines
Features ClearTone Advanced Technology®, a blend of 5 ingredients that work synergistically to reveal a healthier and more even-looking complexion
FAQs
Can I use this bar with another cleanser?
Yes. This bar can be used along with our other cleansers.
Can this be used on the body?
We recommend using the Clear and Even Tone Body Cleansing Bar for a full-body treatment.
How can I keep my sponges clean?
These reusable sponges can be washed with laundry in a washing machine. We recommend washing them along with towels and letting them air dry. It is also important to let the sponge air dry after each use and not leave them inside the cleansing jar. If you need replacements, we sell additional sponges here on our website.
Is there Sodium Hydroxide in your cleanser bars?
Sodium Hydroxide is commonly used in the soap making process to turn fats and oils into soap - a process called saponification. However, the amount of Sodium Hydroxide used in the soap manufacturing process is not the amount you end up with in the finished product. By the end of the soap making process, most of the sodium hydroxide has dissociated (broken up) and is no longer present in the final product. As a result, while we use Sodium Hydroxide as a raw ingredient in our manufacturing process, there is only a residual amount of Sodium Hydroxide present in our finished cleansing bars.
How long before I notice a difference in my skin?
Everyone's skin is different, so results can vary. It is typical to see results anywhere between 6-8 weeks; however, some people experience results faster.
How long does this package last?
This package lasts for 30 days.
Are your products tested on animals?
No. We take pride in being a cruelty free company!
If I took your Skin Quiz and this product wasn't suggested, does that mean that I shouldn't use this product?
While our product recommendations are carefully selected for the needs of a specific type of skin to give the best results, many people will modify their routine with other products as needed. If you feel this product could be right for you, we encourage you to try it! Of course, if you have any questions, contact us and we would be happy to provide expert advice.
I have questions about my skin, where can I get help?
Schedule a free one-on-one virtual consultation with our in-house team of even tone experts and licensed aestheticians! Or contact us and we would be happy to provide expert advice!
Combination Skin Cleansing Bar
Award Winning cleanser that smooths, hydrates & brightens
$25.00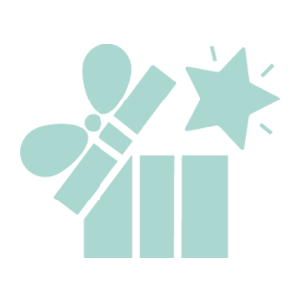 Buy this and earn
25
points.
Click here to join
WHY YOU NEED IT
This Allure Best of Beauty Award Winner cleansing bar smooths, hydrates and brightens dry, combination and aging skin to reveal your glow!
---
---