mindful formulations
Providing inclusive clinical skincare products that use quality ingredients and deliver real results has always been our priority. For this reason our products are formulated without unnecessary, problematic or harmful ingredients, including the following:
Parabens
Phthalates
Hydroquinone
Mineral Oil
SLS/SLES
Triclosan
Triclocarban
NPEs (Nonylphenol Ethoxylates)
Mercury and mercury compounds
Butoxyethanol
Perfluorinated compounds
Nanoparticles
Oxybenzone
Fragrance*
Plastic microbeads
*Excluding Pumpkin Pore Detox Mask & Scrub
And always cruelty free!
sustainability promise
USRx® is also committed to increasing the sustainability of our packaging. In the near future, 100% of our packaging will contain post-consumer recycled plastic, sugarcane or recycled material.
RETURN TO PAGE
What is it?
Meet your new daily skincare obsession. HydraFirm + Brightening Serum literally does it all to take your routine and results to the next level. Not only does it visibly firm and improve the look of aging skin, it also gently targets acne scars and blemishes for a more even-toned complexion.
As the name implies, this serum hydrates, firms and brightens thanks to an all-star lineup of ingredients. 5% Niacinamide, Alpha Arbutin, Peptides and Lactic Acid work together to help your skin look firm and even-toned. But the real VIP is Hyaluronic Acid, which acts like a moisture magnet to bind moisture molecules to your skin, smoothing the look of fine lines and wrinkles.
HydraFirm + Brightening Serum is great for all skin types and because it won't clog pores, it's an ideal hydrator for oily or blemish-prone skin.
After you thoroughly cleanse your skin and gently pat dry, apply 1-2 pumps and smooth it in an upward motion onto your face and neck. It's super lightweight and never feels greasy. But maybe the best thing about this product is that you can apply it on your eyelids without worrying about irritation. You just get a boost of brightness and amazing hydration that smooths the look of fine lines!
You can also mix this age-defyer with your favorite acne serum, retinol serum or dark spot treatment for an extra hydration boost to combat dryness.
Once it fully absorbs into the skin, apply your thicker serums or moisturizers if desired.
After that? Bring on the compliments!
Glow Tip: Mix a small amount with Super C Brightening Serum for a firming, extra brightening skin cocktail.
1 fl oz
Who Should Use
If you have aging skin, dull, dry skin or uneven skin tone, add this serum to your routine! Great for all skin types. Also a great option for hydrating extremely oily skin if you prefer an alternative to a cream-like texture.
How It Looks/Smells/Feels
This luxurious, silky gel-like serum is clear, absorbs fully and is fragrance-free.
Testing Results*
After 4 weeks:
90% agree dull, lackluster skin is revitalized
90% agree natural brightness and radiance is restored
After 6 weeks:
90% agree skin feels nourished
89% agree skin appears more youthful
Money-Back Guarantee! Click here for details
How To Use
Thoroughly cleanse skin and gently pat dry. Apply 1-2 pumps to face and neck area. Apply before other moisturizers and thicker serums. Can be used in the morning or at night.
Warning Details
Sunburn Alert: This product contains an Alpha Hydroxy Acid (AHA) that may increase your skin's sensitivity to the sun and particularly the possibility of sunburn. Use a sunscreen, wear protective clothing and limit sun exposure while using this product and for a week afterwards.

Ingredients
Hyaluronic Acid
Replenishes skin's moisture levels to help soften and smooth texture while also improving the look of aging skin.
Alpha Arbutin
Extracted from the bearberry plant. Improves the look of dark marks and hyperpigmentation.
Acetyl hexapeptide-8
Hydrates aging skin to reduce the look of fine lines and wrinkles.
Niacinamide
A form of Vitamin B3. Helps boost hydration and visibly improve fine lines and wrinkles, discoloration, texture and redness.
Full Ingredients List
Benefits
Delivers moisturizing benefits to all skin types
Improves the look of fine lines, pore size and acne scarring
Firms and smooths the look of skin
FAQs
Is this serum good for sensitive skin?
Yes! This serum is great for all skin types!
Will this fade the look of my dark spots?
While this product does have ingredients that target discoloration, if you are dealing with stubborn dark spots, we recommend that you try one of our more focused treatments, including Retinol Rapid Repair & Dark Spot Treatment or Pro Strength™ Advanced Even Tone Day & Night Treatment.
Can I mix this serum with other products?
Yes! We love to mix it with other serums for an extra shot of hydration and brightening.
Are your products tested on animals?
No. We take pride in being a cruelty-free company!
If I took your Skin Quiz and this product wasn't suggested, does that mean that I shouldn't use it?
While our product recommendations are carefully selected for the needs of a specific type of skin to give the best results, many people will modify their routine with other products as needed. If you feel this product could be right for you, we encourage you to try it! Of course, if you have any questions, please contact us and we would be happy to provide expert advice.
I have questions about my skin, where can I get help?
Please contact us and we would be happy to provide expert advice!
HydraFirm + Brightening Serum
Gel Serum that visibly firms, brightens and hydrates all skin types
$58.00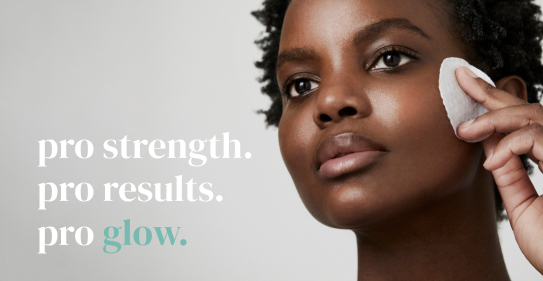 Pro Strength.
Pro Results.
Pro

Glow

.
Pro Strength Collection™
This luxury collection of professional strength formulas for hyperpigmentation and resurfacing was initially developed in 2010 by Rachel Roff, our founder and aesthetician, for use on clients at her medical spa. As her reputation grew, people from all over the country reached out wanting access to these famed formulas for discoloration and texture concerns. Now this professionally-developed line is available to all glowgetters™ with diverse skin tones through our website and select retailers.
LEARN MORE
Why Pro Strength™?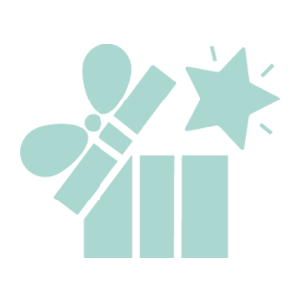 Buy this and earn
58
points.
Click here to join
WHY YOU NEED IT
If aging skin has got you searching for a little miracle worker, you've found it! HydraFirm + Brightening Serum is infused with Hyaluronic Acid, Alpha Arbutin, Niacinamide and more to provide multiple benefits in one bottle: Firming, check. Reduce the signs of aging, check. Improve skin tone, check. Smooth texture, check. Does it all, check, check!
---
---