mindful formulations
Providing inclusive clinical skincare products that use quality ingredients and deliver real results has always been our priority. For this reason our products are formulated without unnecessary, problematic or harmful ingredients, including the following:
Parabens
Phthalates
Hydroquinone
Mineral Oil
SLS/SLES
Triclosan
Triclocarban
NPEs (Nonylphenol Ethoxylates)
Mercury and mercury compounds
Butoxyethanol
Perfluorinated compounds
Nanoparticles
Oxybenzone
Fragrance*
Plastic microbeads
*Excluding Pumpkin Pore Detox Mask & Scrub
And always cruelty free!
sustainability promise
USRx® is also committed to increasing the sustainability of our packaging. In the near future, 100% of our packaging will contain post-consumer recycled plastic, sugarcane or recycled material.
RETURN TO PAGE
What is it?
NEW! The Resurfacing Vitamin C Cleansing Bar is the first cleansing bar to join the Pro Strength™ collection! Powered by 2.5% Niacinamide, L-Ascorbic Acid (Vitamin C), Lactic Acid, Kojic Acid, Turmeric and Raspberry Seed Oil, this multi-tasking cleansing bar is formulated to smooth, resurface and brighten dull skin. Exfoliate the surface of your skin while enjoying the light aroma of Raspberry to reveal a more even-looking complexion!
3.7 oz / 100 g
Who Should Use
Anyone looking to improve the appearance of uneven skin tone, dark spots, dull skin, rough texture, pore size and aging skin. Suitable for all skin types.
How It Looks/Smells/Feels
This product is a solid purple cleansing bar in a jar that lathers beautifully with a light raspberry smell.
*Any color changes in the bottom of the cleansing bar that may appear are normal due to exposure to light, water and air.
Testing Results*
After 1 use:
96% agree skin feels cleansed of debris and excess oil
93% agree skin feels refreshed
89% agree skin feels smoother
After 2 weeks:
92% agree skin texture is visibly improved
90% agree it helps decongest clogged pores
82% agree it reduces the appearance of pores
After 4 weeks:
94% agree it brightens the look of dull or uneven skin
93% agree skin feels softer
Money-Back Guarantee! Click here for details
How To Use
Moisten the enclosed sponge with warm water and rub across the cleansing bar to create a creamy lather. Gently massage onto face using small circular motions, allowing the lather to remain on the face for one to two minutes. Rinse thoroughly with warm water and gently pat skin dry. Rinse sponge and wring out excess water. Do not put back inside the jar. Allow the sponge to fully dry on top of the lid of the jar. Eye sensitivity can occur; avoid directly cleansing the eye area.
Can be used to cleanse the skin both morning and night. Can also be used as a mask and left on for up to 3 minutes before rinsing off. Sensitive skin types should only use one time per day.
Warning Details
Sunburn Alert: This product contains an Alpha Hydroxy Acid (AHA) that may increase your skin's sensitivity to the sun and particularly the possibility of sunburn. Use a sunscreen, wear protective clothing, and limit sun exposure while using this product and for a week afterwards.

Ingredients
Vitamin C
A potent antioxidant that brightens skin, neutralizes free radical damage and improves the look of aging skin.
Lactic Acid
A gentle exfoliating AHA that improves the appearance of fine lines and uneven skin tone. Also boosts skin's moisture levels.
Kojic Acid
Exfoliates dead skin cells and improves the appearance of hyperpigmentation.
Niacinamide
A form of Vitamin B3. Helps boost hydration and visibly improve fine lines and wrinkles, discoloration, texture and redness.
Full Ingredients List
Benefits
Smooths rough skin texture
Visibly brightens a dull complexion
Helps with discoloration
Exfoliates dead skin cells and impurities
Improves the appearance of aging skin and pore size
FAQs
Can I use this if I have sensitive skin?
Yes. However, we recommend that sensitive skin types should only use one time per day.
Can I use this bar with another cleanser?
Yes. This bar can be used along with our other cleansers.
Can this be used on the body?
We recommend using the Clear and Even Tone Body Cleansing Bar for a full-body treatment.
Is there Sodium Hydroxide in our cleanser bars?
Sodium Hydroxide is commonly used in the soap making process to turn fats and oils into soap - a process called saponification. However, the amount of sodium hydroxide used in the soap manufacturing process is not the amount you end up with in the finished product. By the end of the soap making process, most of the sodium hydroxide has dissociated (broken up) and is no longer present in the final product. As a result, while we use Sodium Hydroxide as a raw ingredient in our manufacturing process, there is only a residual amount of Sodium Hydroxide present in our finished cleansing bars.
How can I keep my sponges clean?
These reusable sponges can be washed with laundry in a washing machine. We recommend washing them along with towels and letting them air dry. It is also important to let the sponge air dry after each use and not leave them inside the cleansing jar. If you need replacements, we sell additional sponges here on our website.
How long before I notice a difference in my skin?
Everyone's skin is different, so results can vary. It is typical to see results anywhere between 6-8 weeks; however, some people experience results faster.
Are your products tested on animals?
No. We take pride in being a cruelty-free company!
If I took your Skin Quiz and this product wasn't suggested, does that mean that I shouldn't use this product?
While our product recommendations are carefully selected for the needs of a specific type of skin to give the best results, many people will modify their routine with other products as needed. If you feel this product could be right for you, we encourage you to try it! Of course, if you have any questions, contact us and we would be happy to provide expert advice.
I have questions about my skin, where can I get help?
Contact us and we would be happy to provide expert advice!
Resurfacing Vitamin C Cleansing Bar
Visibly brightens complexion and smooths texture
$25.00
($32.00 value)
You Save 63% ($7)
You Save 63% ($7)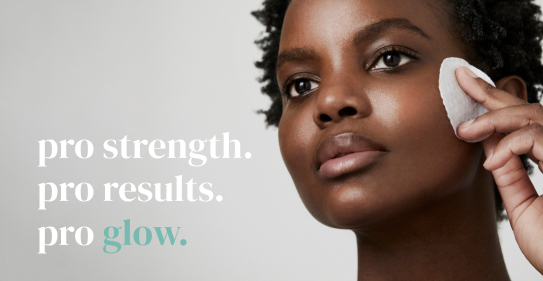 Pro Strength.
Pro Results.
Pro

Glow

.
Pro Strength Collection™
This luxury collection of professional strength formulas for hyperpigmentation and resurfacing was initially developed in 2010 by Rachel Roff, our founder and aesthetician, for use on clients at her medical spa. As her reputation grew, people from all over the country reached out wanting access to these famed formulas for discoloration and texture concerns. Now this professionally-developed line is available to all glowgetters™ with diverse skin tones through our website and select retailers.
LEARN MORE
Why Pro Strength™?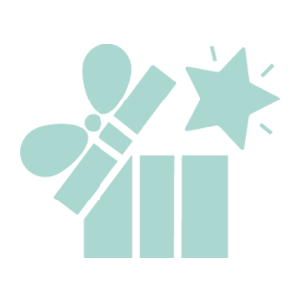 Buy this and earn
25
points.
Click here to join
WHY YOU NEED IT
New look, same results!
With Niacinamide, L-Ascorbic Acid (Vitamin C), Lactic Acid, Kojic Acid and Raspberry Seed Oil, this cleansing bar smooths, resurfaces and brightens a dull complexion.
---
---