mindful formulations
Providing inclusive clinical skincare products that use quality ingredients and deliver real results has always been our priority. For this reason our products are formulated without unnecessary, problematic or harmful ingredients, including the following:
Parabens
Phthalates
Hydroquinone
Mineral Oil
SLS/SLES
Triclosan
Triclocarban
NPEs (Nonylphenol Ethoxylates)
Mercury and mercury compounds
Butoxyethanol
Perfluorinated compounds
Nanoparticles
Oxybenzone
Fragrance*
Plastic microbeads
*Excluding Pumpkin Pore Detox Mask & Scrub
And always cruelty free!
sustainability promise
USRx® is also committed to increasing the sustainability of our packaging. In the near future, 100% of our packaging will contain post-consumer recycled plastic, sugarcane or recycled material.
RETURN TO PAGE
What is it?
Enlarged pores? Say less. Our NEW! PHA + 10% Niacinamide Smaller Pores Serum tackles excess oil and clogged, overstretched pores like nobody's business.
It's no secret that it's literally impossible to actually shrink pores, but this formula has all the right ingredients to leave your skin looking unbelievably pore-perfected! No cap. A Polyhydroxy Acid (AKA PHA) gently exfoliates to remove pore-clogging dead skin cells without irritation, Probiotics support barrier function and fight breakouts and 10% Niacinamide focuses on visibly tightening pores for a smooth, refined complexion.
Once a day, apply 3-5 drops after cleansing to see what all the hype is about!
Aesthetician Tip! If you have a dry or combination skin type, sandwich this serum or mix it with your favorite moisturizer to prevent irritation.
Who Should Use
If you struggle with clogged, enlarged pores, excess oil production, redness and blotchy skin this serum is a must-have. Suitable for sensitive skin.
How It Looks/Smells/Feels
This clear gel is lightweight and silk with a Tea Tree Oil smell.
Money-Back Guarantee! Click here for details
How To Use
In the morning or evening:
Once a day, after cleansing, apply 3-5 drops to face and massage into skin. Follow with your favorite Urban Skin Rx® moisturizer. If used in the daytime, follow with an SPF.
Warning Details
Sunburn Alert: This product contains an Alpha Hydroxy Acid (AHA) that may increase your skin's sensitivity to the sun and particularly the possibility of sunburn. Use a sunscreen, wear protective clothing, and limit sun exposure while using this product and for a week afterwards.
Ingredients
PHAs
Polyhydroxy acids are the new popular but gentler form of AHA's that exfoliate and resurface skin by removing the build-up of dead skin cells without causing dryness or irritation.
Probiotics
Balance the skin's microbiome, fortify the skin's natural barrier and promote good bacteria growth to reduce the look of inflammation and redness.
Niacinamide
A form of Vitamin B3. Helps boost hydration and visibly improve fine lines and wrinkles, discoloration, texture and redness.
Glycolic Acid
An exfoliating AHA that removes dull surface cells to improve the appearance of blemishes and aging skin.
Full Ingredients List
Benefits
Visibly tightens and minimizes the appearance of enlarged pores
Deep cleans clogged pores to purify skin
Gently resurfaces to remove build-up of dead skin cells
Balances and controls excess oil and shine
Improves the look of redness and blotchiness
Smooths rough skin texture for more even-looking skin
FAQs
How is this serum different from your other serums?
Our PHA + 10% Niacinamide Smaller Pores Serum is the first serum in our assortment that is specifically formulated to reduce the appearance of large pores. In addition, this serum controls excess oil and improves the look of breakouts, texture and redness.
Can I use this product if I have sensitive skin?
Yes, but we recommend that you perform a patch test first on your chin or forehead for sensitive skin types. Sensitive skin should also start with applications every other day. A slight tingling sensation is normal. To reduce the chance of irritation, mix w/ a moisturizer!
Can I mix this serum with other products?
Yes! We love to mix it with other hydrating serums and moisturizers. Cocktail with your favorite moisturizer for a boost of hydration! However, we don't recommend mixing it with other exfoliating serums or treatments such as those with AHA's, BHA's, Retinols or Benzoyl Peroxide.
Can I use Retinol-based products while using this product?
Yes, however, we recommend that you do not use retinol products at the same time, meaning use one in the morning and the Retinol in the evening or if you're just starting out or more sensitive do it alternate days. If your skin is stinging, burning or is overly dry, you should discontinue using retinol-based products with this product.
Can this serum be used daily?
Yes, it can! Sensitive skin types should start out with applications every other day.
Do I use this in the morning or at night?
You can use this serum in the morning or night! If you are using it in the morning, follow with an SPF.
Is this product artificial fragrance-free?
Yes! The scent in this product is derived from the natural essential oil Tea Tree. This allows the product to give a pleasant aroma without artificial fragrance.
Are your products tested on animals?
No. We take pride in being a cruelty-free company!
If I took your Skin Quiz and none of these products were suggested, does that mean that I shouldn't use them?
While our product recommendations are carefully selected for the needs of a specific type of skin to give the best results, many people will modify their routine with other products as needed. If you feel this product could be right for you, we encourage you to try it!
If I have questions about my skin, where can I get help?
Please contact us and we would be happy to provide expert advice!
PHA + 10% Niacinamide Smaller Pores Serum
gentle exfoliation, decongestion, and pore-tightening benefits
$24.00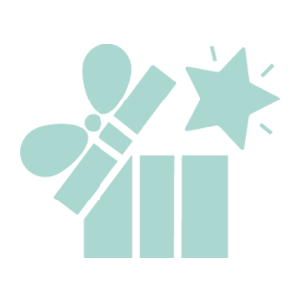 Buy this and earn
24
points.
Click here to join
WHY YOU NEED IT
Sometimes smaller is better… especially when it comes to your pores! Get enlarged pores and excess oil under control with our NEW! PHA + 10% Niacinamide Smaller Pores Serum. This formula features a Polyhydroxy Acid (AKA PHA) and 10% Niacinamide to double-team clogged pores and deliver gentle exfoliation, decongestion, plus pore-tightening benefits.
---
---