Sheer Protection for Deep Complexions
Why is Mineral Sunscreen Superior?
Mineral sunscreens form a physical barrier on the skin that reflects harmful UV rays away from the skin. Chemical sunscreens absorb and then convert the rays to heat which can be irritating to some skin types. Mineral sunscreens provide highly effective protection and are less irritating making them especially good for sensitive skin, acne-prone skin and those struggling with hyperpigmentation and melasma.
Shop SPF
Two SheerGenius™ Formulas
THIS?
THAT?
Sheerglow™
Dark Spot Defense For All Skin Types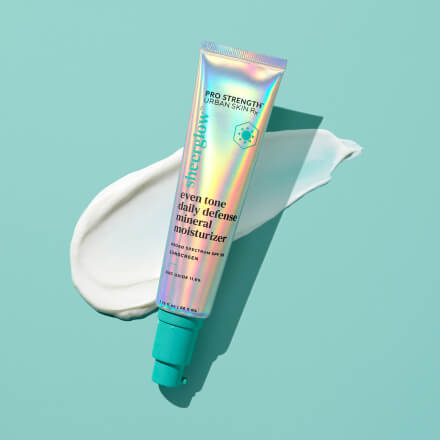 Promotes an even-toned glow
Defends skin from harmful UV rays that cause hyperpigmentation and melasma
Antioxidant-rich formula reduces free radical damage
Provides silky, weightless hydration
Sensitive-skin-friendly formula
Brightens with Grapefruit and Tangerine Oils
Shineblock™
mattifying for oily, blemish-prone skin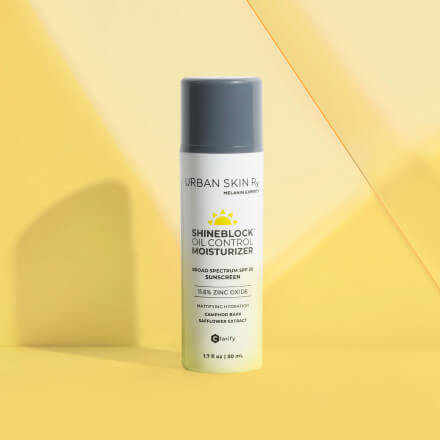 Absorbs excess oil and controls shine
Provides lightweight hydration and a mattifying finish
Non-pore-clogging, acne-friendly formula
Shields acne scars from harmful UV rays
Peppermint Oil cools inflamed skin
What is SheerGenius™ Technology?
How do our new SPFs provide sheer protection? They're formulated with SheerGenius™ Technology with Zinc Oxide that provides 100% mineral-active broad spectrum sun protection for all skin tones.
Unlike most mineral sunscreens, which go on thick and leave a white or purple cast, this formula is sheer on diverse skin tones! Zinc Oxide is finely milled which makes it easy to blend into the skin and virtually impossible to see. Apply and wait 3-5 minutes for absorption and a sheer glow!