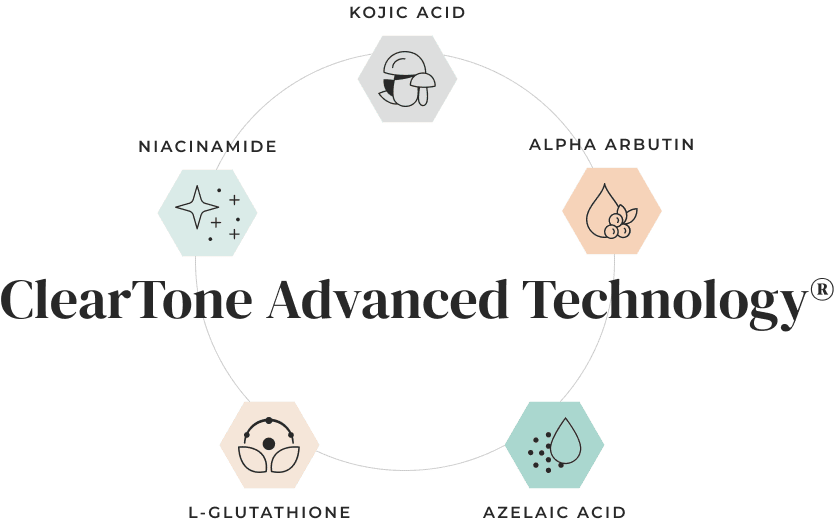 A proprietary blend of 5 ingredients that work synergistically to reveal a healthier and more even-toned complexion.
This complex is incorporated into Urban Skin Rx® products because we recognize that melanin-rich skin, which is more prone to uneven skin tone and hyperpigmentation, needs targeted solutions.
---
KOJIC ACID
Derived from mushrooms, it exfoliates dead skin cells and improves the appearance of hyperpigmentation.
AZELAIC ACID
Fades the appearance of dark spots and hyperpigmentation, improves the appearance of irritated skin and addresses factors in skin that lead to redness.
ALPHA ARBUTIN
Extracted from the bearberry plant, it improves the look of dark spots and hyperpigmentation.
L-GLUTATHIONE
A powerful antioxidant that helps the skin defend against the visible effects of free radical damage. Offers skin-restoring and brightening benefits when applied in topical products.
NIACINAMIDE
A form of Vitamin B3 that improves the appearance of fine lines and wrinkles, hyperpigmentation, texture and redness caused by acne, sun damage and other skin irritants.