The Hydracool Calm & Correct Ice Roller is a multi-purpose tool that gently soothes, cools and calms the skin to improve the appearance of inflamed blemishes, puffiness and irritation. Ideal for calming and improving the appearance of under-eye puffiness, pore size, fine lines and wrinkles.
Find Out why you need an ice roller in your life 
Who Should Use
This tool is suitable for all skin types! Ideal for anyone with large pores, under-eye puffiness, fine lines/wrinkles, irritated skin, sensitive skin or inflamed blemishes.  
Improves appearance of under-eye puffiness for a fresh look
Smooths the appearance of fine lines and wrinkles
Promotes blood circulation and smoother-looking skin
Reduces appearance of inflammation
Can be used on the body as well!
APPLY LIKE AN EXPERT
LEARN HOW
#

1
Store the roller in the freezer at all times or place in freezer for 15 minutes for a quick freeze.
#

2
When ready to use, gently roll the device on desired areas such as face, neck, chest or under eyes off and on for approximately 1-5 minutes.
#

3
Do not hold still on skin for more than 30 seconds. Apply to clean skin only.
#

4
Wipe the roller head clean with alcohol and place back in the freezer for next use.
#

5
Use as often as needed!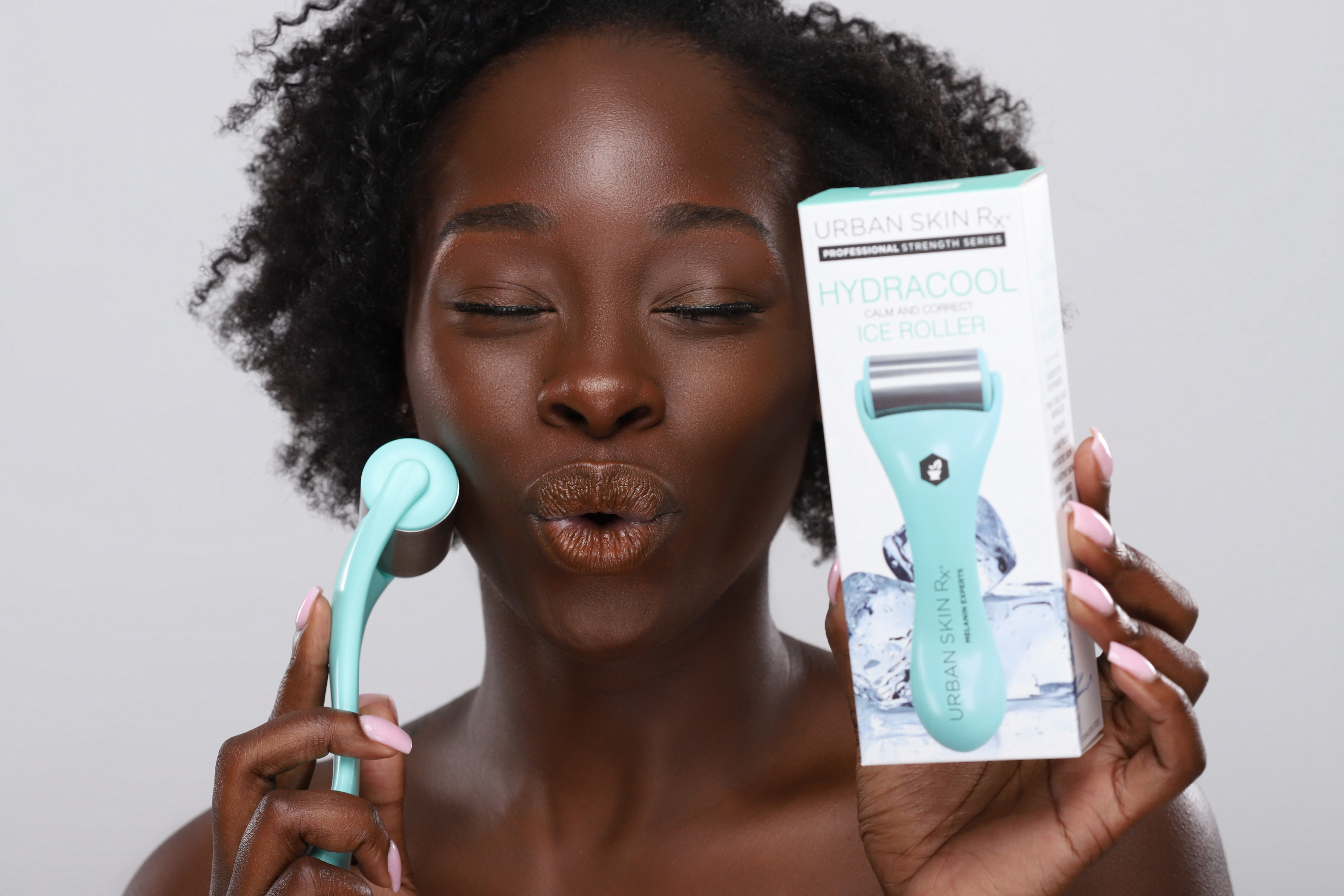 How often should I use the tool?
Use as often as needed!
What is the tool made out of?
The roller head is made out of stainless steel.
How do I clean it?
Wipe the roller head clean with alcohol after each use and place back in the freezer.
Are your products tested on animals?
No. We take pride in being a cruelty-free company!
If I took your skin quiz and this product wasn't suggested, does that mean that I shouldn't use this product?
While our product recommendations are carefully selected for the needs of a specific type of skin to give the best results, many people will modify their routine with other products as needed. If you feel this product could be right for you, we encourage you to try it!
I have questions about my skin, where can I get help?
Contact us and we would be happy to provide expert advice!
you may also be interested in
share your glow #urbanskinrx
our usrx® estheticians recommend