With a powerful blend of Retinol, Niacinamide and Lactic Acid, these extra strength treatment pads effectively resurface skin for a more even toned, blemish free complexion.
60 pads
Who Should Use
Anyone looking to improve the appearance of: Uneven Skin Tone, Pore Size, Fine Lines, Blemishes, Dark Spots
Who Shouldn't Use
Do not use if you are pregnant or nursing.
How It Looks/Smells/Feels
These textured round pads come with a light-yellow solution that feels cool on contact.
---
Money Back Guarantee! Click here for details
Clarifies blemish prone skin
Reduces the appearance of pore size
Improves the appearance of fine lines and uneven skin tone
Free of parabens, sulfates, fragrance and gluten
KEY INGREDIENTS: Retinol, Glucosamine, Lactic Acid, Niacinamide, Ascorbic Acid
INGREDIENTS: Water, Polysorbate 20, Ethoxydiglycol, Niacinamide, Retinol, Camellia Sinensis Leaf Extract, Bambusa Vulgaris Leaf/Stem Extract, Pisum Sativum (Pea) Extract, Glucosamine HCl, Ascorbic Acid, Azelaic Acid, Kojic Acid, Arbutin, Glutathione, Dipotassium Glycyrrhizate, Lactic Acid, Tetrasodium Glutamate Diacetate, Sodium Benzoate, Phenoxyethanol, Ethylhexylglycerin
#

1
Shake the bottle well and pour entire solution over the pads. Discard the bottle.
#

2
After cleansing, wipe pad over face and neck area. Start with every other night and gradually increase to nightly use. For sensitive skin, use 2 times a week. Avoid contact with eyes.
#

3
Use a nighttime moisturizer afterwards.
A SPF of 30 or higher is recommended with this product.
Dryness and peeling of the skin the first 2-3 weeks is normal.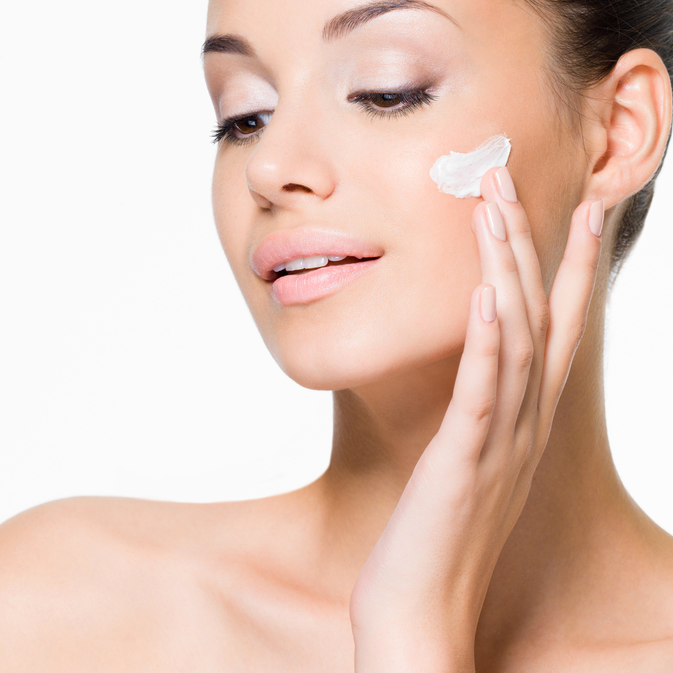 Why does the formula solution come separately from the pads? The Retinol solution comes separately to keep the potency of the Retinol at its strongest. Retinol oxidizes very easily, so it is important to protect it in an amber bottle. Once it is poured over the pads, you will notice that the Retinol solution is off-white/yellowish and may appear more yellow over time. This is normal!
Are your products tested on animals? No. We take pride in being a cruelty free company!
If I took your Skin Quiz and this product wasn't suggested, does that mean that I shouldn't use this product? Our product recommendations are carefully selected for the needs of a specific type of skin to give the best results, many people will modify their routine with other products as needed. If you feel this product could be right for you, we encourage you to try it!
I have questions about my skin, where can I get help? Contact us and we would be happy to provide expert advice!
Our luxury, professional-strength skin care collection. These high performance formulas were initially created for the aestheticians at our Medical Spa, Urban Medspa, to use on patients during professional treatments. This specific collection from Urban Skin Rx delivers blends of high strength ingredients formulated to improve the most common concerns of diverse skin tones. Pro Strength by Urban Skin Rx is sold exclusively through our website (www.urbanskinrx.com), Urban Medspa, QVC.com, HSN.com and other professional medspas around the world.
you may also be interested in
share your glow #urbanskinrx
our usrx® estheticians recommend