mindful formulations
Providing inclusive clinical skincare products that use quality ingredients and deliver real results has always been our priority. For this reason our products are formulated without unnecessary, problematic or harmful ingredients, including the following:
Parabens
Phthalates
Hydroquinone
Mineral Oil
SLS/SLES
Triclosan
Triclocarban
NPEs (Nonylphenol Ethoxylates)
Mercury and mercury compounds
Butoxyethanol
Perfluorinated compounds
Nanoparticles
Oxybenzone
Fragrance*
Plastic microbeads
*Excluding Pumpkin Pore Detox Mask & Scrub
And always cruelty free!
sustainability promise
USRx® is also committed to increasing the sustainability of our packaging. In the near future, 100% of our packaging will contain post-consumer recycled plastic, sugarcane or recycled material.
RETURN TO PAGE
What is it?
Medspa Edition: Complexion Correction Peel Pads - Powered with Glycolic Acid, Salicylic Acid and Retinol, these medspa-inspired, at-home treatment peel pads exfoliate and improve the appearance of uneven skin tone, breakouts, fine lines and pore size. This product offers similar results to a professional medspa treatment in the comfort of your own home.
This kit includes:
16 Medspa Edition: Complexion Correction Peel Treatment Pads
Who Should Use
Anyone looking for a medspa-inspired treatment to improve the appearance of uneven skin tone, breakouts, fine lines, and pore size. Not recommended for anyone with sensitive skin, eczema, rosacea or severe or cystic acne.
How It Looks/Smells/Feels
These white, textured, rectangular pads come pre-soaked in our acid solution and feel cool on contact.
Money-Back Guarantee! Click here for details
How To Use
Thoroughly cleanse and dry skin. Wipe one Complexion Correction Chemical Peel Pad over the full face and neck area while avoiding the eye area. Do not rinse off. If you have sensitive skin, you can rinse off after 5-15 minutes. Repeat these steps 1-2 times per week. Apply a sunscreen during the daytime while using this product.
Warning Details
Sunburn Alert: This product contains a Alpha Hydroxy Acid (AHA) which may increase your skin's sensitivity to the sun and particularly the possibility of sunburn. Use a sunscreen, wear protective clothing and limit sun exposure while using this product and for a week afterwards.

Ingredients
Glycolic Acid
An exfoliating AHA that removes dull surface cells to improve the appearance of blemishes and aging skin.
Retinol
A derivative of Vitamin A that enhances the look of skin tone, texture, breakouts and post-breakout marks.
Lactic Acid
A gentle exfoliating AHA that improves the appearance of fine lines and uneven skin tone. Also boosts skin's moisture levels.
Salicylic Acid
Exfoliates and removes excess oil to reveal fresh, healthier-looking skin.
Full Ingredients List
Benefits
Improves the appearance of uneven skin tone and blemishes
Leaves skin feeling smooth, soft and healthy
Improves the appearance of fine lines and pore size
Pads exfoliate and remove dead skin cells
Provides a medspa-inspired treatment at home
FAQs
How long will the pads last?
This is an 8 to 16-week supply depending on frequency of use.
How long before I notice a difference in my skin?
Everyone's skin is different, so results can vary. It is typical to see results anywhere between 4-6 weeks based on the skin's renewal cycle; however, some people experience results faster!
Should I expect my skin to peel?
Everyone's level of peeling can be different. Flaking or peeling is completely normal! If you do not experience flaking or peeling, it does not mean that the product is not working.
How often should I use this product?
We recommend 1-2 times per week at the most depending on your skin's sensitivity.
Are your products tested on animals?
No. We take pride in being a cruelty-free company!
If I took your skin quiz and this product wasn't suggested, does that mean that I shouldn't use this product?
While our product recommendations are carefully selected for the needs of a specific type of skin to give the best results, many people will modify their routine with other products as needed. If you feel this product could be right for you, we encourage you to try it! Of course, if you have any questions, contact us and we would be happy to provide expert advice.
If I have questions about my skin, where can I get help?
Contact us and we would be happy to provide expert advice!
Medspa Edition: Complexion Correction Peel Pads 16 ct
At home professional treatment to resurface textured skin
$46.00
($68.00 value)
You Save 32% ($22)
You Save 32% ($22)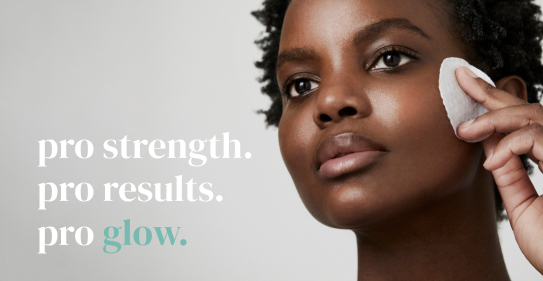 Pro Strength.
Pro Results.
Pro

Glow

.
Pro Strength Collection™
This luxury collection of professional strength formulas for hyperpigmentation and resurfacing was initially developed in 2010 by Rachel Roff, our founder and aesthetician, for use on clients at her medical spa. As her reputation grew, people from all over the country reached out wanting access to these famed formulas for discoloration and texture concerns. Now this professionally-developed line is available to all glowgetters™ with diverse skin tones through our website and select retailers.
LEARN MORE
Why Pro Strength™?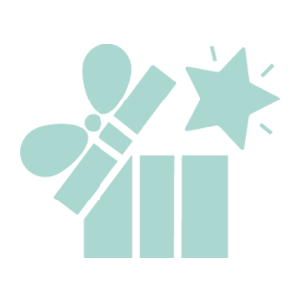 Buy this and earn
46
points.
Click here to join
WHY YOU NEED IT
Aesthetician Approved!
Bring the spa home! These treatment pads contain ingredients that will noticeably refine the appearance of pores and smooth texture while shedding dead skin cells and uneven skin revealing a soft, healthy-looking glow. All the benefits of a professional facial in a pad!
---
---